Stein's tapestries draw attention to fragments of life, using collage as a way to juxtapose, overlap, layer, hide, and reveal relationships. In a close view of the tapestries, for example, what meanings are possible when considering the juxtaposition of calico cotton next to black leather? Both could be fragments from aprons that, when placed together, suggest different kinds of services that women have performed, including domestic labor. Look closely at each element and consider all of the possible meanings. Next, consider how each meaning is developed in relationship to other elements in the tapestry. Then, create a collage honoring a woman who has made courageous decisions toward furthering social justice.
To begin the encounter, watch the 7-minute video on the Holocaust Heroes: Fierce Females—Tapestries and Sculpture by Linda Stein.
The ten heroes in the tapestries are:
Hannah Senesh
, 
Anne Frank
, 
Hadassah Bimko Rosensaft
, 
Noor Inayat Khan
, 
Nancy Wake
, 
Ruth Gruber
, 
Gertrud Luckner
, 
Zivia Lubetkin
, 
Vitka Kempner
, 
Nadezhda Popova
Click on each to learn more about these ten heroes!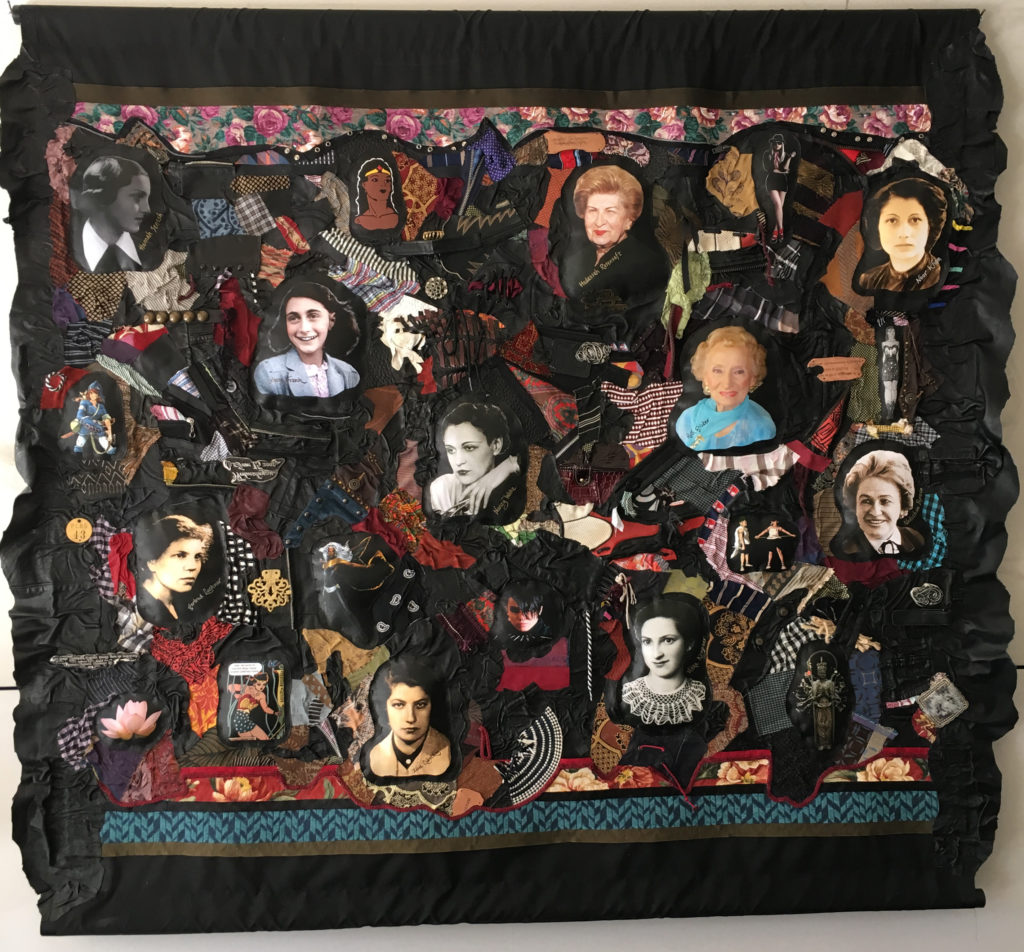 Ten Heroes 859
Leather, archival pigment on canvas, fabric, metal, zippers, 56 x 61 x 2 inches
(2016 © Linda Stein)
Click here to see image detail
Click here to interact with Heroic Tapestries:Ten Heroes 859